ABOUT THOMPSON'S ROOFING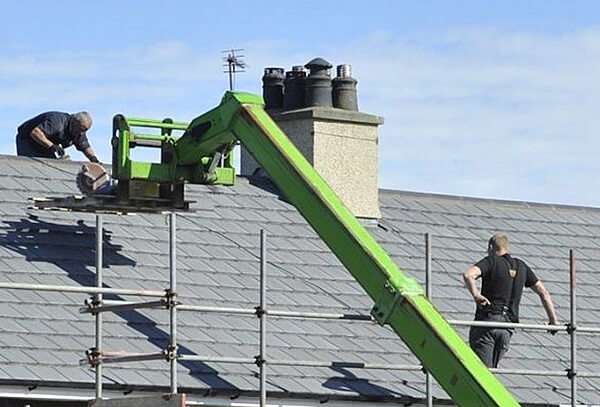 Our Company
Thompson Roofing is your go-to roofing contractor in South Florida. We specialize in providing the best roofing services in Broward County, Miami Dade County, & Palm Beach Counties. Whether its repairs and maintenance or new roof installation… at Thompson Roofing, we've got you covered!
No Job Too Big or Too Small. Our experts specialize in all sorts of roofing work. We cater both residential and commercial clients. We do each job with the same level of precision. There are no too big or too small jobs for our professionals.
Building Trust One Roofing Project at a Time
If you have a roofing problem in South Florida, then give Thompson Roofing a call. We are South Florida's No.1 choice for all sorts of roof jobs.
We have a work methodology that sets us apart in the industry. Our professionals listen to your problems to design a unique solution for your roofing needs. We understand that there is no one size fits all in this delicate job. All problems are unique in their own way and they all require a unique and customized solution. Whether you need residential or commercial roofing services, our method remains the same.
That's why we have been building trust one roof at a time. Our highest order of integrity does not allow us to offer customers a cheap solution to make a quick buck. We believe in providing quality to our customers with the roof that fits their needs best. We'd rather be turned down than to sell you something that is not up to the mark!
Once you have chosen your required roofing system, our expert walks you through the entire roofing process, from permitting; to executing the final inspection. Thompson roofing offer the best roof replacement and roof repairs in Florida. Our most important proposition is that ALL OUR ROOFING JOBS COME WITH A WARRANTY.
Call 954-967-1918 for your FREE ESTIMATE Today!
---
SERVICES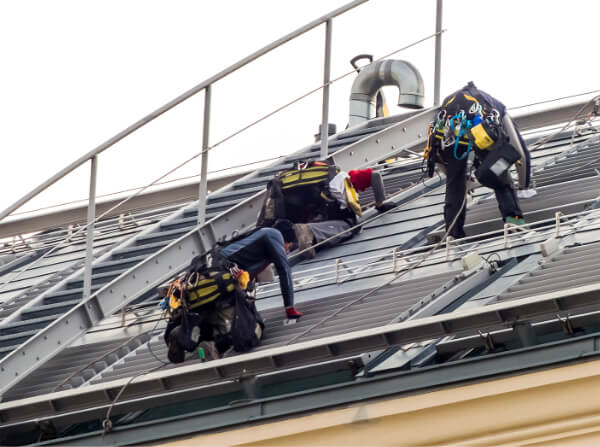 COMMERCIAL:
Thompson's Roofing is your Florida Roof Repair Experts. Less than 1% of our roof repair customers have required a second visit. Do you need a Roof repair in Florida? At Thompson's Roofing we offer you Free Estimates on all your Roof Repair and Roof Replacement services in Florida. When you call us, We Show Up. We are your Roof Repair Specialist.
---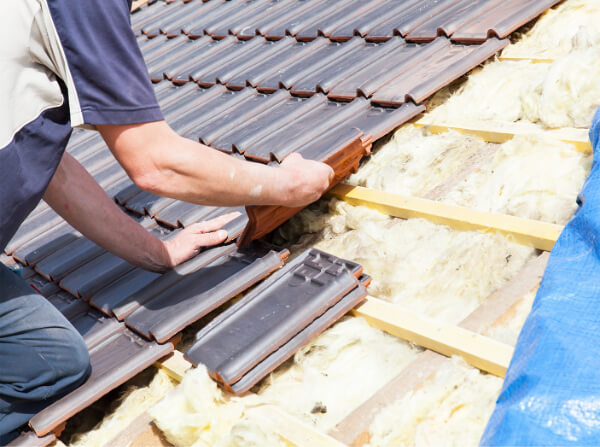 RESIDENTIAL:
Thompson's Roofing has proudly serves Broward County, Miami-Dade County and Palm Beach. Our Roofers have over 20 years of Hands On Experience with no job being to big or small. We pride ourselves on top quality roof repair practices. One thing is for sure, if you want to save money get coupons and go to the grocery store. 
What our clients are saying
In 2006, my insurance company insisted I only needed replacement tiles for my roof, so I accepted their appraisal and received a check for $800 after my hurricane deductible was applied. 18 months later, I was fortunate enough to meet John Thompson of Thompson's roofing. Mr. Thompson did a free inspection of my roof and determined that it actually needed to be fully replaced, not just "new roof tiles" as my insurance company has stated. Thompson's Roofing took care of everything, including contacting my insurance company and re-submitting my claim, even though almost two years had passed since the first determination. My insurance company had even gone bankrupt and still Thompson's Roofing was able to help me. A couple of week's later; I had my brand new roof with NO OUT OF POKET COST to me. The work that John Thompson and his crew did for me was excellent. Many of my neighbors have remarked on how great my roof looks, and are now using him as well. I couldn't be more pleased!
Holly King
Thank you for your honesty and quick response on fixing my elderly fathers house.  Out of approximately 10 companies, you were persistent, honest and fair on your pricing.   I would highly recommend your company to anyone who is in need of either a roof repair or a new roof.
You could have sold me a new roof, but elected to repair it because I was not ready for a new roof yet.  Again I appreciate your quick response before the storms hit last week.  You are a good guy…..
Mark & Debbie Bathie
THE LATEST FROM OUR BLOG
Protect Your Property and Save on Costly Roof Replacement. How? By stopping leaks before they...
Attics manage the flow of air throughout the entire roof. You need to make sure...