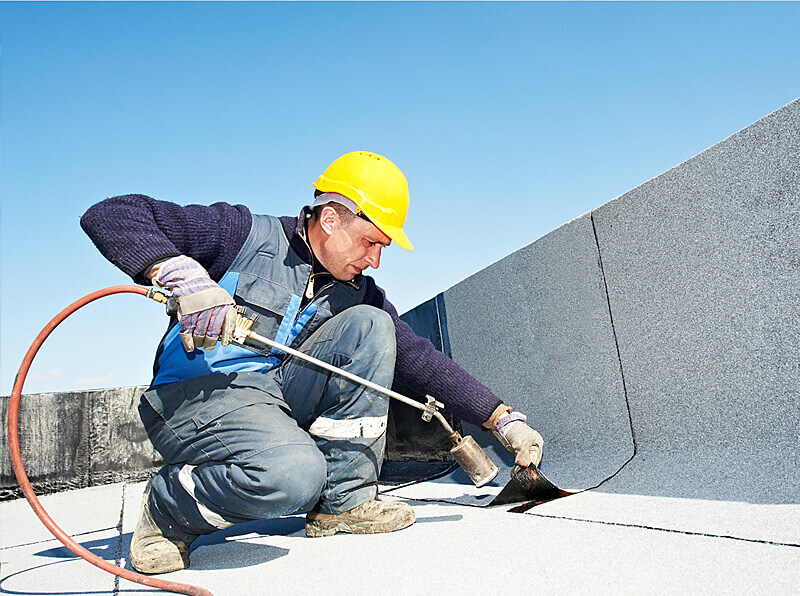 Waterproofing
Being an essential element of your building, the roof is the face of the company, most exposed to the weather, pollution, and various elements likely to damage it. After an annual renovation (cleaning and defoaming), an effective solution against these degradations is the application of a roof waterproofing treatment that will come to protect your roof and ensure its durability.
PRINCIPLE AND ADVANTAGES OF WATERPROOFING
Designed to waterproof and protect your roof, roof waterproofing is a water-based or silicone acrylic resin treatment that will repel water by sliding it along the roof in the form of beads. The water thus evacuates without leaving any trace. This type of product, in addition to reducing the porosity of the roofing material, will, therefore, have an all-natural self-cleaning action for your roof.
In short, the water repellent treatment of the roof has several advantages:
A reduced porosity and therefore prevention of possible penetrations of water;
A good state of the roof preserved;
An extension of the life of your roof;
Color of the cover material preserved;
Prevention against possible cracks and broken tiles;
A product that is safe for the environment
Would you like to get advice on the most suitable treatment for your roof? Or are you interested in this solution? Do not hesitate to contact us. One of our technicians will come