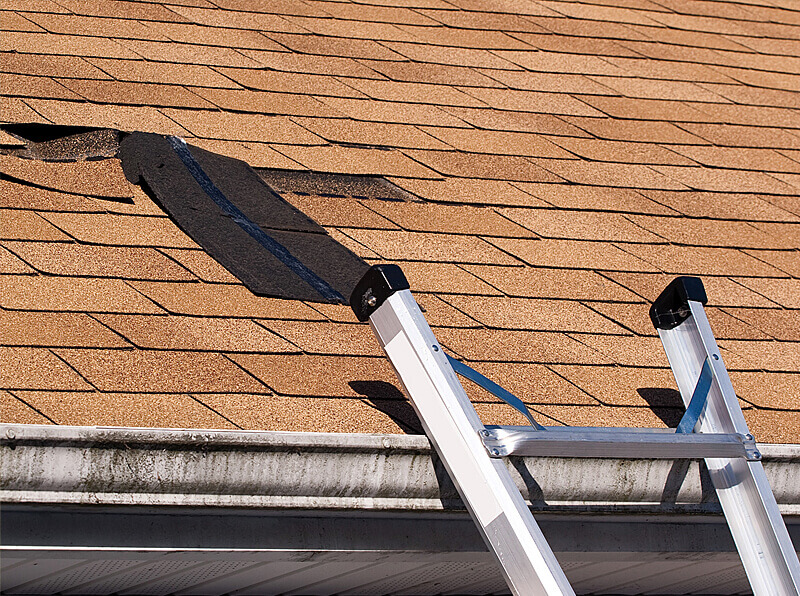 Repairs
We offer you a repair service in order to avoid more serious damage to your roof. Our team is trained to determine the origin of a water filtration or to proceed to seal the fissure. We offer the most economical solution to restore your roof, and thus extend the duration of this. We put at your disposal a quality and fast service, giving you the best preventive advice in order to avoid another repair.
At Thompson Roofing we use effective techniques to repair damaged roofs that guarantee your satisfaction.
We have been performing roof repairs for the past 20 years and have maintained a 100% customer satisfaction rate. All our experts have hands on experience and we do not compromise service quality at any cost. Our customers are our No.1 priority!
Advice for seasonal changes?
At the beginning of each season, it is recommended to carry out an inspection of your roof. If you see wrinkles, creases, blisters on your ceiling please contact us and we will be happy to help you. Maintaining your roof means extending the life of your roof now.
Does your roof need repairs in Florida? If the answer is yes, then give us a call today at 954-967-1918 and book a free inspection today!
Check if Your Insurance covers Roof Damage?
The rainy season, snows come again … and, suddenly, we realize that our roof leaks water or there are leaks. Fixing this problem can be a costly task if it takes time to find the point by which leakage has started, and the repair, in economic terms, can also be high.
That is why, when you realize that your roof has leaks, you should search among the coverages of your home insurance to confirm if your policy will cover the expenses.
That home insurance covers the cost of repairing a roof water leaks will depend on the reason for such leaks. If the cause of water seeping through the roof is among the risks listed as covered in the home insurance policy, then the insurance company will cover the damages.
On the other hand, if the reason that water leaks through our roof is not reflected among the coverage of our home insurance or if it is due to the normal wear and tear of the home or the maintenance or repair of the same, the home insurance will not cover the repair of the roof.
We recommend that you that you carefully read your home insurance contract and that you consult our experts in home insurance. When you're sure give Thompson Roofing a call and we will repair the damages with highest precision.